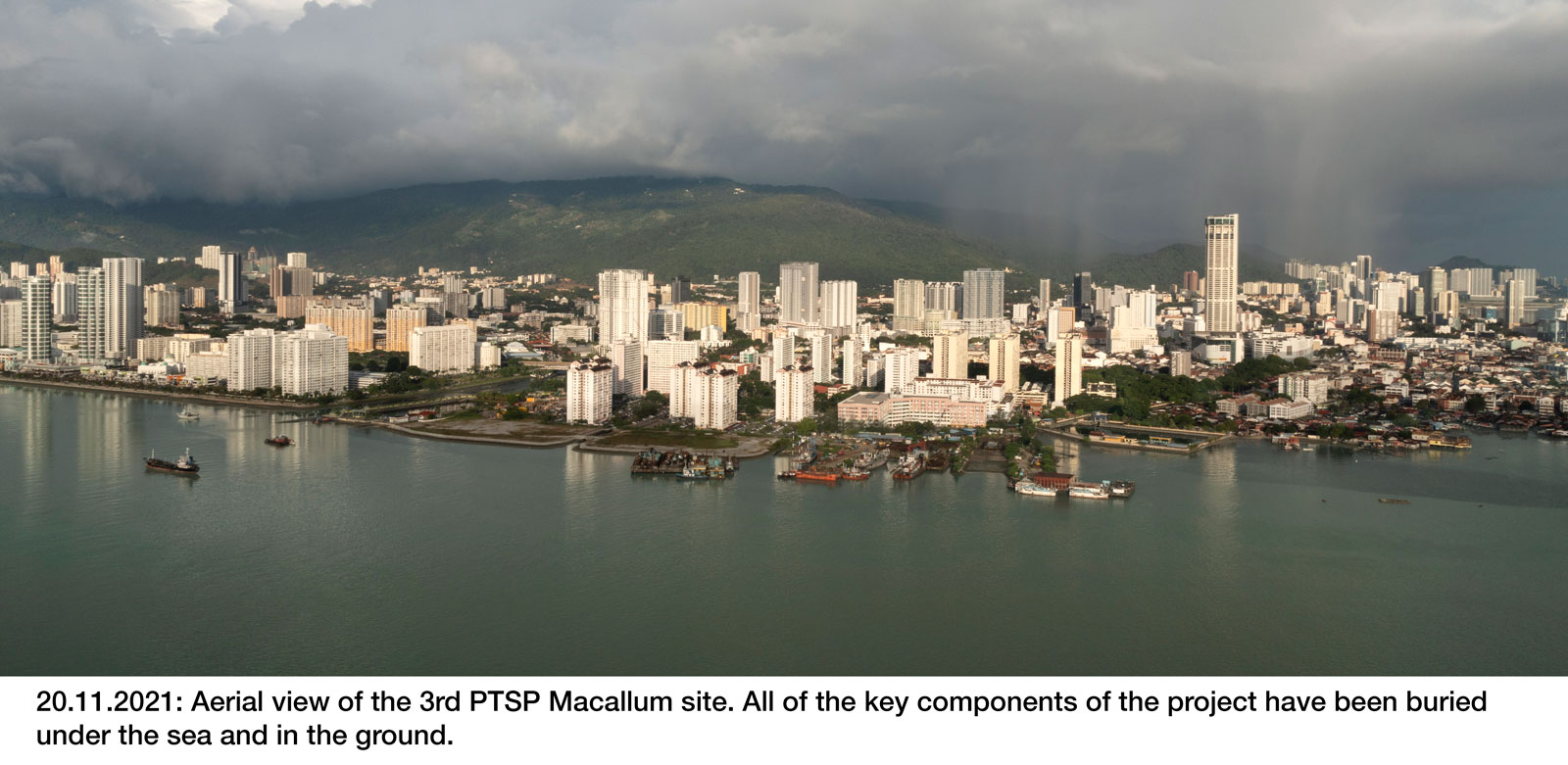 In 2020, the population of the State of Penang was projected to be 1.776 million people. About 46.6% of the population (825,000 people) resided on Penang Island.
Penang islanders consumed an average of 368 million litres of water per day (MLD) in 2020. However, with a land area of only 293 sq. km, Penang Island has insufficient raw water resources to meet water demand of 368 MLD.
As such, treated water was pumped from the Sungai Dua Water Treatment Plant in Seberang Perai to ensure water supply sufficiency on Penang Island. The treated water from Seberang Perai was pumped through submarine pipelines laid across the channel between the island and mainland.
As at 2021, 3 sets of twin submarine pipelines are operational in Penang:
Submarine Pipelines
Year of Commissioning
Pumping Capacity
1st Penang Twin Submarine Pipelines (1st PTSP)
1973
136 MLD
(million litres per day)
2nd PTSP
1995
257 MLD
3rd PTSP
2020
300 MLD
Total Capacity (as at December 2021
708 MLD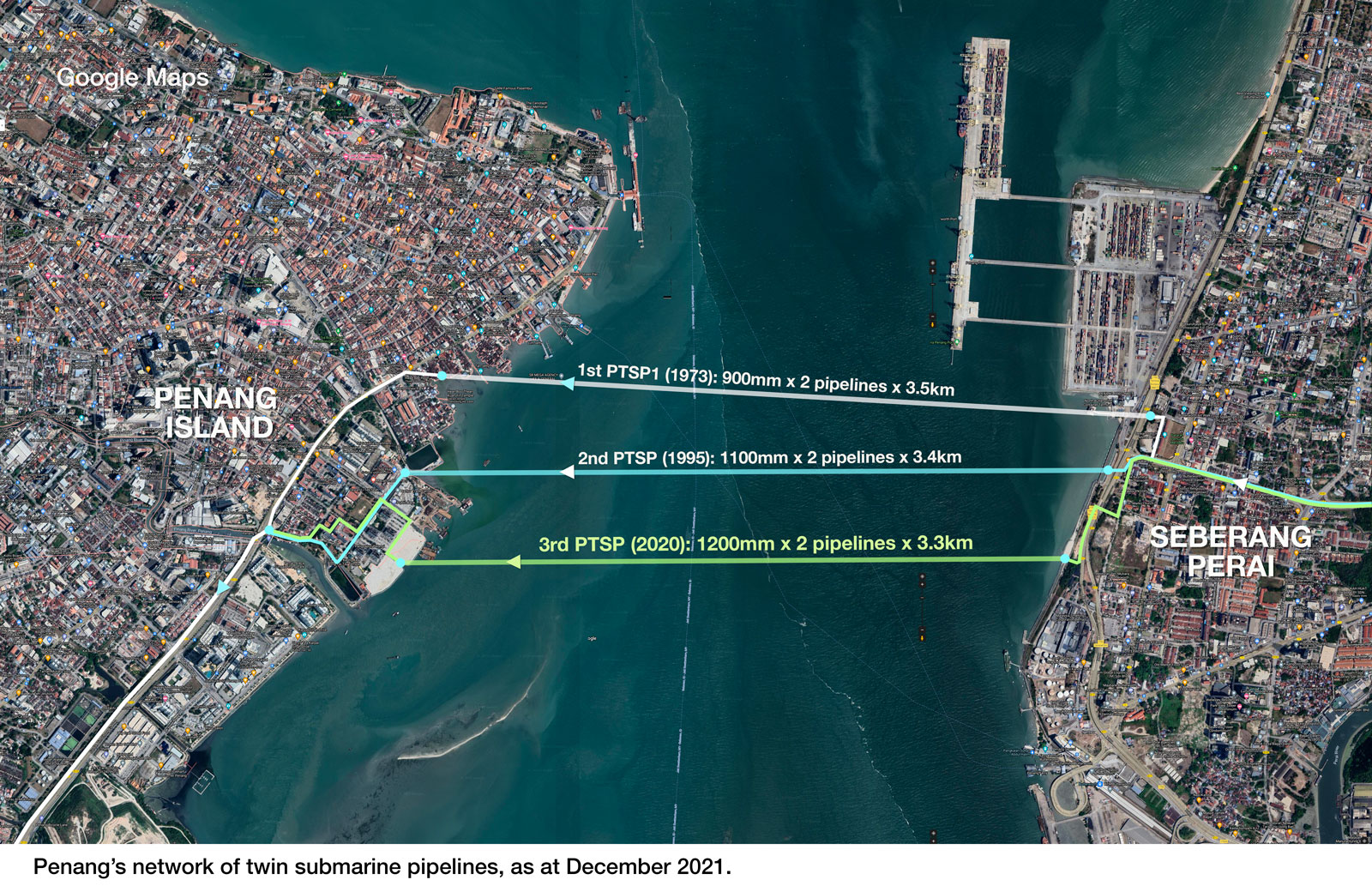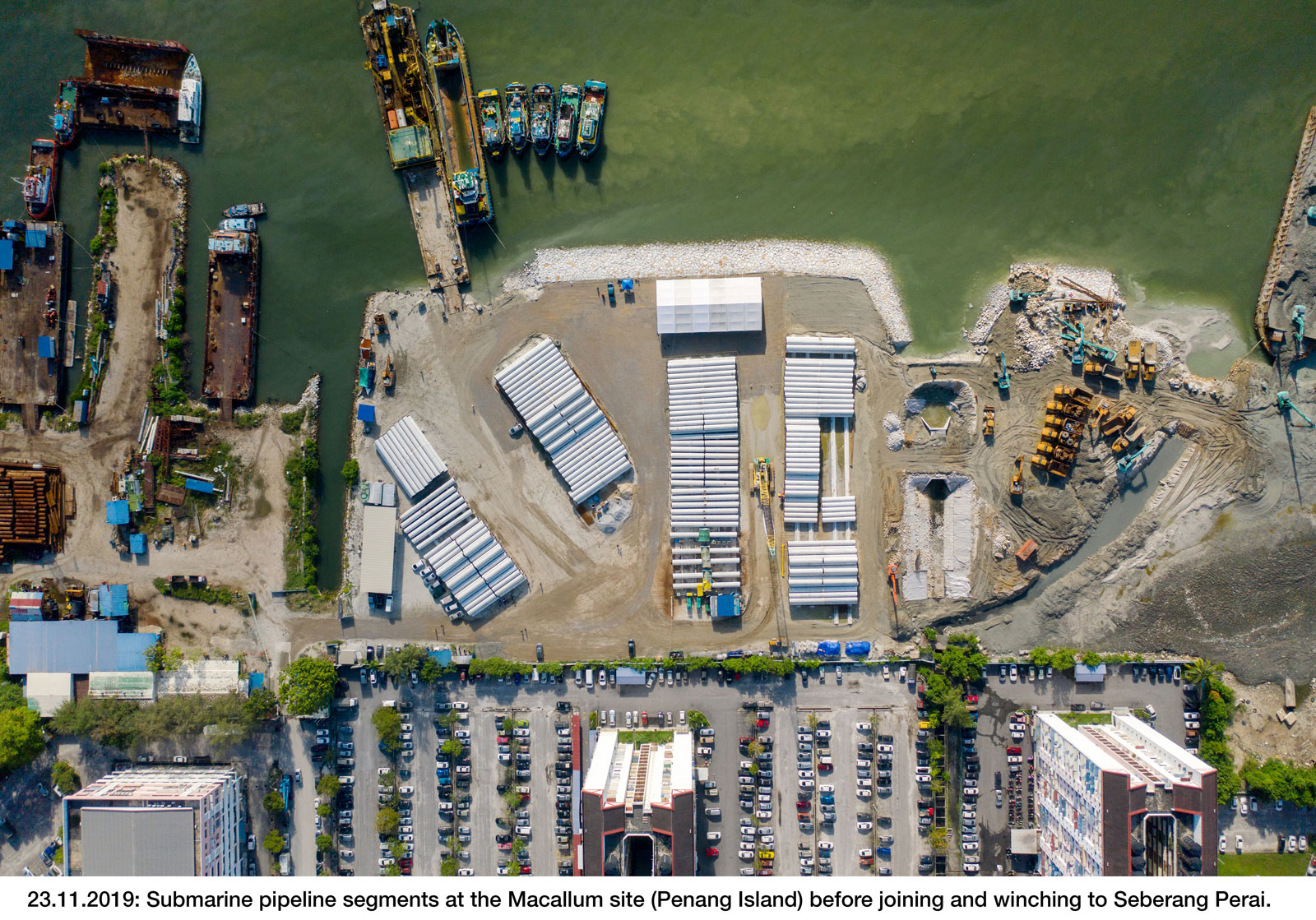 The 3 key benefits of the 3rd PTSP are:
Increased water pumping capacity (for now and for the future).
Lower risks of a water shortage during extended dry seasons (as related to climate change).
No issues when the 1st PTSP is eventually decommissioned (after 50 years of service).
The 3rd PTSP project's primary beneficiaries are 500,000 residents of Penang Island who consume treated water from Seberang Perai daily. The other main beneficiaries are thousands of companies and factories that contribute billions of ringgit to Penang's GDP every year.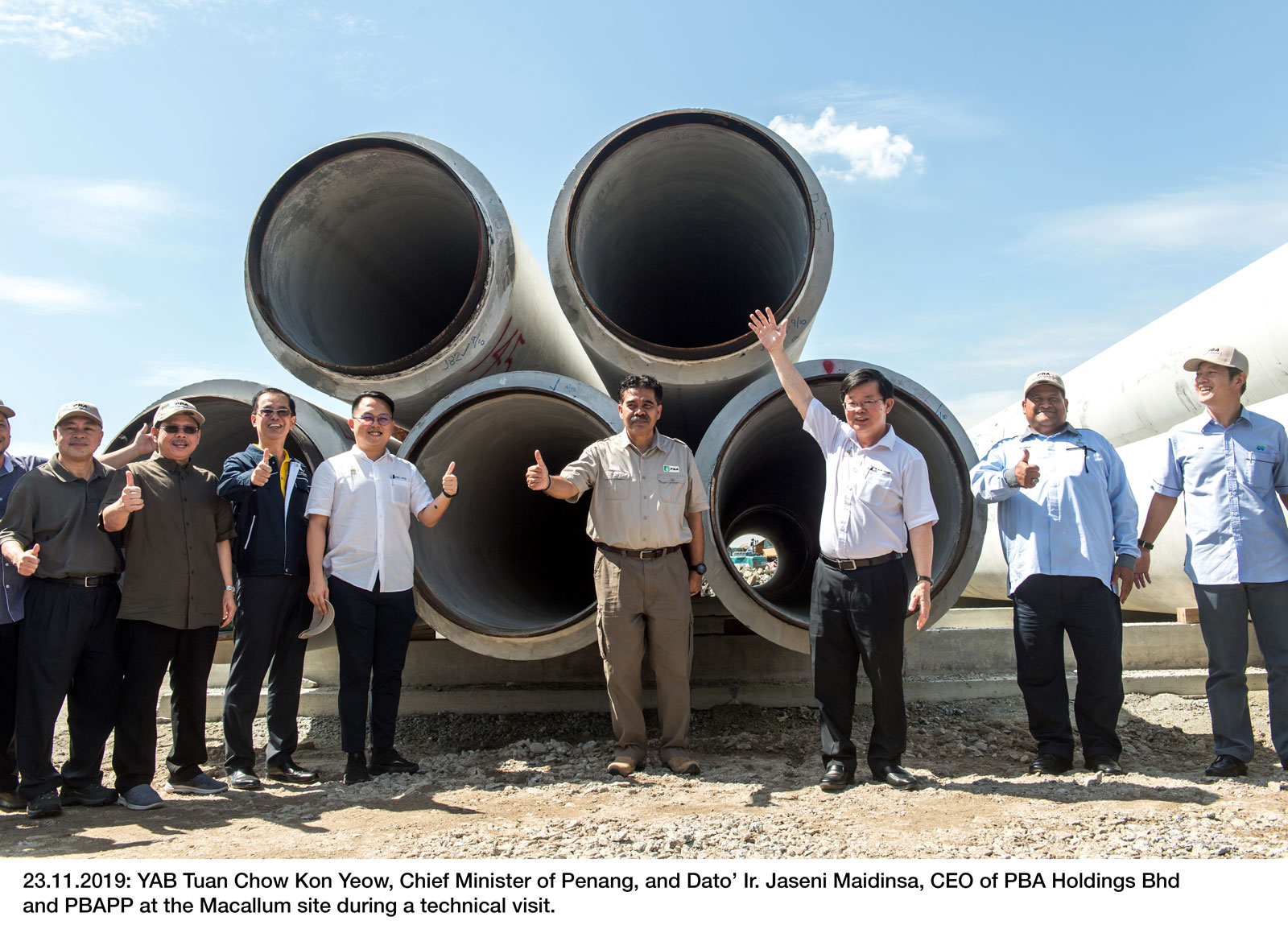 The 3rd PTSP cost RM114.3 million, and the project was commissioned as scheduled. Works were completed safely and successfully, despite the Covid-19 pandemic.
As at 2021, the 3rd PTSP is "invisible".  All its components have been buried in the seabed and underground.
Nevertheless, it helps to ensure that everyone on Penang Island has enough water supply every day.
The 3rd PTSP also helps to mitigate water risks during prolonged dry seasons, in relation to climate change.
For Penang, the 3rd PTSP is a strategic water supply engineering project for the future. The people and the State of Penang must have sufficient water to achieve a healthy socioeconomic recovery in the post-pandemic era.
Click the following link to watch the 2021 3rd PTSP video: