2011 – 2015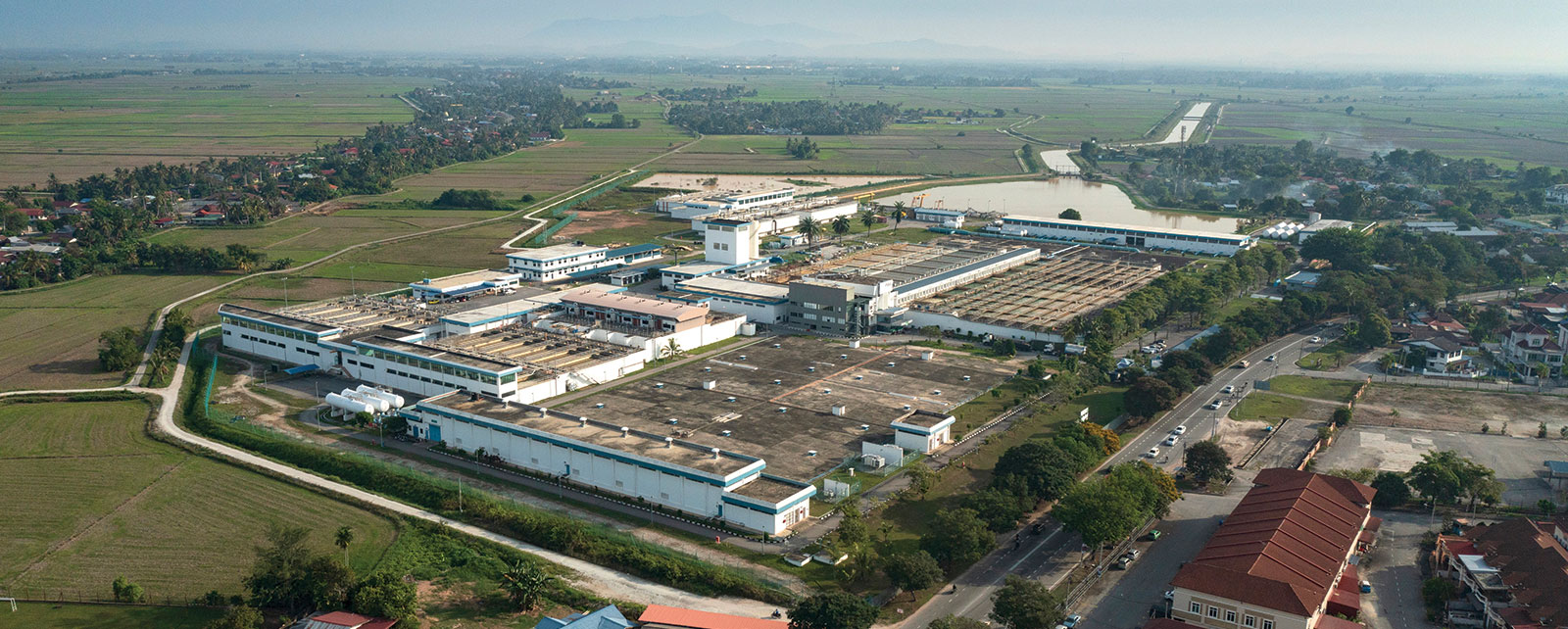 Sungai Dua Water Treatment Plant
2011

Under the leadership of Tuan Lim Guan Eng, the 4th Chief Minister of Penang, Penang migrated to the National Water Services Industry Restructuring Initiative (NWSIRI), in compliance to two Federal laws: the National Water Services Commission (Suruhanjaya Perkhidmatan Air Negara – SPAN) Act 2006 (Act 654) and the Water Services Industry Act (WSIA) 2006 (Act 655). The 3 key benefits that motivated Penang to migrate to the NWSIRI (based on agreements) were:

Restructuring of RM655.2 million in Federal loans for settlement by PBAPP (instead of the Penang State Government) on a lease basis over a 45-year period, interest-free.
Provision of a RM1.2 billion Federal grant for the Mengkuang Dam Expansion Project (MDEP). The Federal Government started work on the MDEP after Penang signed the NWSIRI agreements.
A commitment from the Federal Government to pay for raw water resource projects (such as the Sungai Perak Raw Water Transfer Scheme, or SPRWTS) for the benefit of Penang in the future.

The Penang State Government and PBAPP mooted the SPRWTS to the Federal Government. The idea, as recommended in the MSPWSP 2050, was to optimise Sungai Perak as a raw water resource for the mutual benefit of Northern Perak and Penang.
PBAPP launched the "PBAPP Online" e-payment system that allowed Penang water consumers to settle their water bills via e-banking facilities established with 9 banks.
PBAPP received its first international award ("Best Water Operator Partnership Award" with PDAM Tirta Musi Palembang) from WaterLinks, an independent non-profit organisation which facilitated water operator partnerships in the Asia-Pacific region.
The maximum water treatment capacity of the Sungai Dua WTP was upgraded from 772 MLD to 1,000 MLD.

2013

PBAPP received two inaugural KIA Awards from the Ministry of Energy, Green Technology and Water (KeTTHA): the "Water Services Operator of the Year" award and the "Efficiency Award".
PBAPP received the MS ISO/IEC 27001: 2007 certification for its information security management at the Sungai Dua WTP. It verified that the IT security protocols at Penang's most important WTP were secure.
The maximum water treatment capacity of the Sungai Dua WTP was upgraded from 1,000 MLD to 1,114 MLD.

2015
PBAPP received two "ASEAN Outstanding Engineering Awards" from the 33rd Conference of the ASEAN Federation of Engineering Organisations (CAFEO 33), in recognition of achievements at the Sungai Dua Water Treatment Plant and by Dato' Ir. Jaseni Maidinsa.